Wednesday, September 24, 2003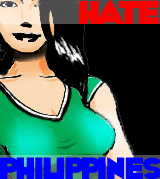 This BLOG is best viewed using
1024x768 screen resolution.
About Me
Name: Katie
Location: Makati City, Philippines
In the battle between good and evil, I'm usually on the good side. Usually.
My Fave Links
Previous Posts
blog stuff


My blog is worth $18,065.28.
How much is your blog worth?